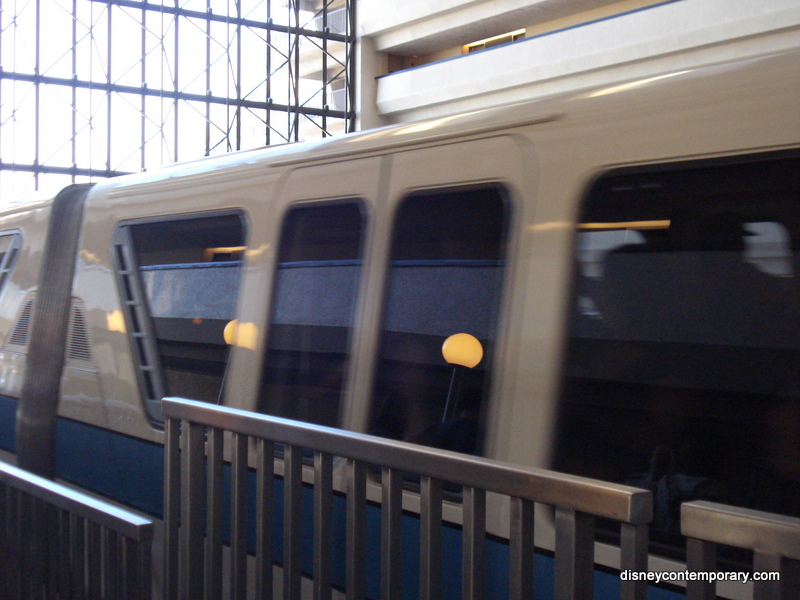 Transportation options are prevalent at The Contemporary Resort.
Monorail:
The Contemporary is a Disney icon for being the only resort to have a Monorail Track INSIDE its walls.
Guests can board the Resort Monorail (which also stops at the Transportation and Ticket Center, Polynesian Resort, Grand Floridian Resort, and Magic Kingdom) on the 4th Floor Grand Canyon Concourse.
Take this Monorail to the Transportation and Ticket Center to change for a Monorail to Epcot or to board the express Monorail, which stops ONLY at the Magic Kingdom and the Transportation and Ticket Center.
Boat:
The blue launch transport boat departs from the Contemporary Resort Marina and travels to the Wilderness Lodge and Fort Wilderness.
Boats leave every 20-30 minutes on average.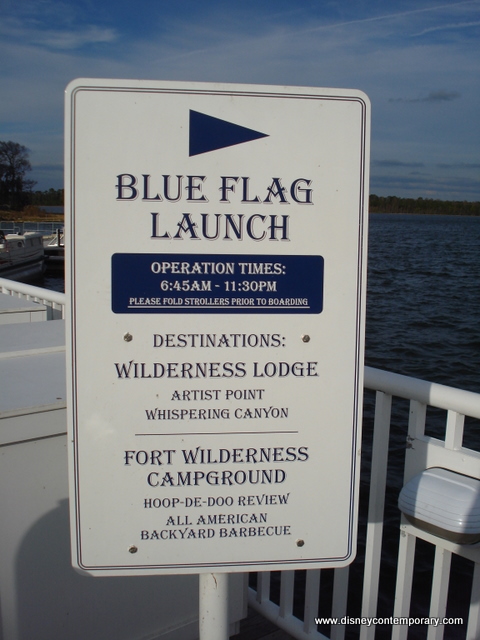 Bus:
Busses run from the Contemporary Resort bus stop to Animal Kingdom, Epcot, and Disney's Hollywood Studios Theme Parks, and Downtown Disney. Busses leave every 20 minutes or so.
Bus stops are located in front of the Contemporary, to the right (facing Seven Seas Lagoon).
Walking Path:
A walking path is available to the Magic Kingdom—this walk takes between 10 and 15 minutes. The path begins near the bus stop at the front of the resort.
How to get from Here to There:
To get to the Polynesian or Grand Floridian Resorts, take the resort monorail.
To get to the Wilderness Lodge, take the boat launch.
To get to the Magic Kingdom, either take the walking path or the boat launch.
To get to all other resorts, either walk or boat to the Magic Kingdom and catch the correct resort bus there, or take a bus from the Contemporary bus stop to any theme park or Downtown Disney, and catch the correct resort bus there.
Parking and Valet:
Parking is available free of charge for all Contemporary Resort guests.
Valet is available for $10 per day; your valet payment will cover valet services at all resort valet stands for the rest of the day.
For more information, check out DisneyWorld.com's Contemporary Resort Transportation Page.