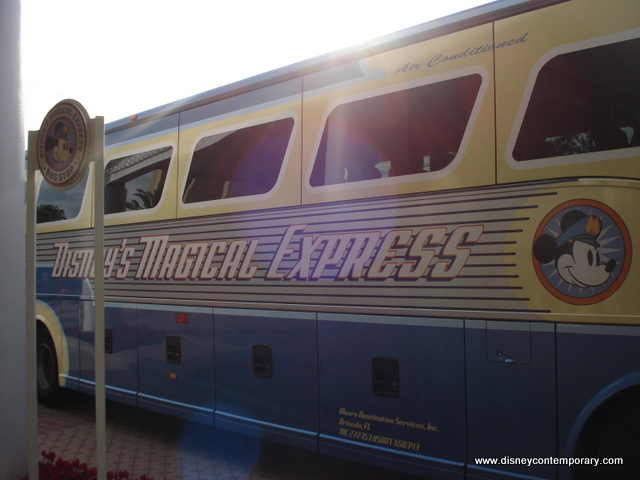 The Contemporary Resort offers several guest amenities:
Guest Laundry: The Contemporary offers guest laundry facilities in the Garden Wing. For valet laundry services, fill out the valet laundry slip in your guest room closet.
Styling Salon: The Contemporary Resort Salon is located on the 3rd floor of the tower building.
Transportation: The Contemporary offers boat and bus transportation to Disney Theme Parks and Resorts. You can also walk to the Magic Kingdom!
Internet Access: Guests of the Contemporary Resort have complimentary high speed internet access via cable or Wi-Fi- in their guest rooms. Since March 2012 WiFi access has been available in even more locations than ever. You'll be able to log in from the Porte Cochere, Main Lobby, Bus stops, Guest rooms, Feature Pool, Tower Club 14th Floor Concierge Lounge, Outer Rim Bar, California Grill (including private rooms), Chef Mickey's, The Wave, Contempo Cafe, Arcade, Convention Center lobby and porte cochere (as well as 2nd floor common areas), Meeting rooms and pre-function spaces (Conv. Center), Guest Rooms, lobby and Porte Cochere of Bay Lake Tower.
Other Amenities: The Contemporary also offers several other amenities, such as airline check-in, bell services and valet, room charging priveleges, etc.
Valet Parking: As of March 2018 valet parking costs $33 per day at participating Resort Hotels. Once paid for the day it includes in and out passes for the entire day at any Disney resort offering valet parking it without paying the fee again — show your receipt to avoid being charged again.
Music: Subtle but important the sounds of this Disney resort help set the mood. Head on over to the music page where you can download the poolside sounds of Disney's Contemporary Resort.