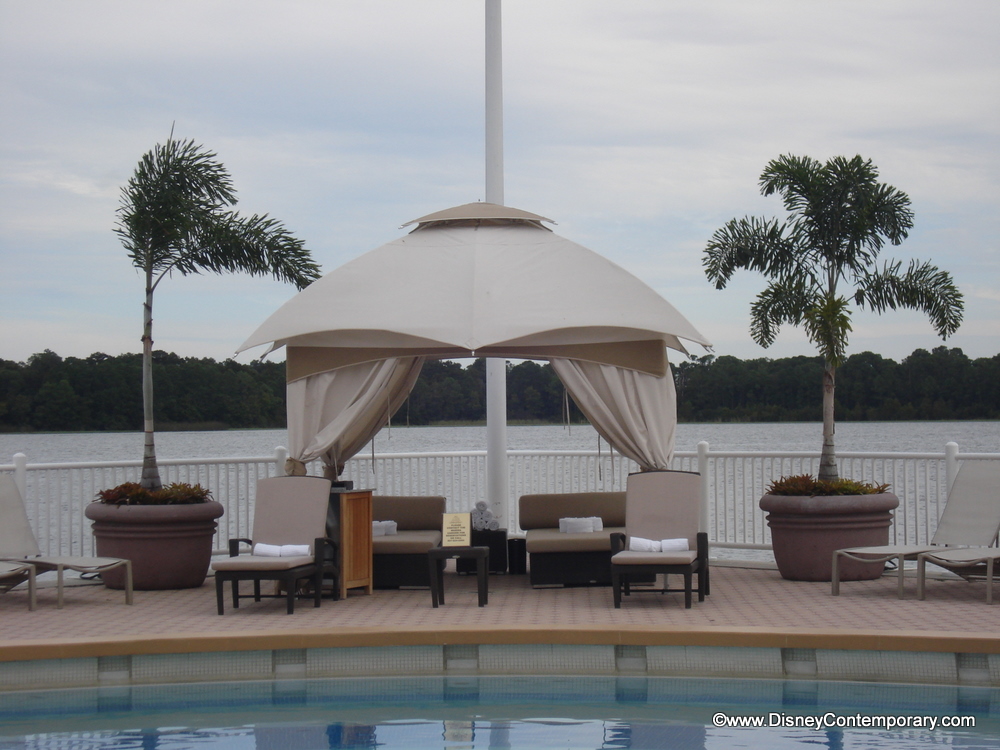 The activities at the Contemporary Resort are plentiful, and although we hope you'll have the chance to experience all of them during your stay, we regret to say that we've never been able to fit everything into one trip!
Pools: The Contemporary has recently renovated its main pool, and has a fun "bullseye target" quiet pool complete with cabanas!
Boat Rental: Pick up a pontoon, Sea Raycer, or Montauk for a zip around Bay Lake, then sneak over the water bridge and drift through Seven Seas Lagoon while everyone else is fighting the turnstiles at the Magic Kingdom!
Olympiad Fitness Center: Staying on your diet might not be possible at Disney World, but you can certainly hit the well-equipped gym for a workout each day. Massages and spa services are also available, and the resort has a 1.1 mile jogging trail around Bay Lake and Seven Seas Lagoon.
Arcade: The Contemporary has a HUGE arcade. Send the kids, or go yourself–you know you want to!
Shopping: The Contemporary has three shopping venues! Get your MagicBand ready for some charging!
Fishing: Catch and Release Fishing excursions are available by calling 407-WDW-BASS.