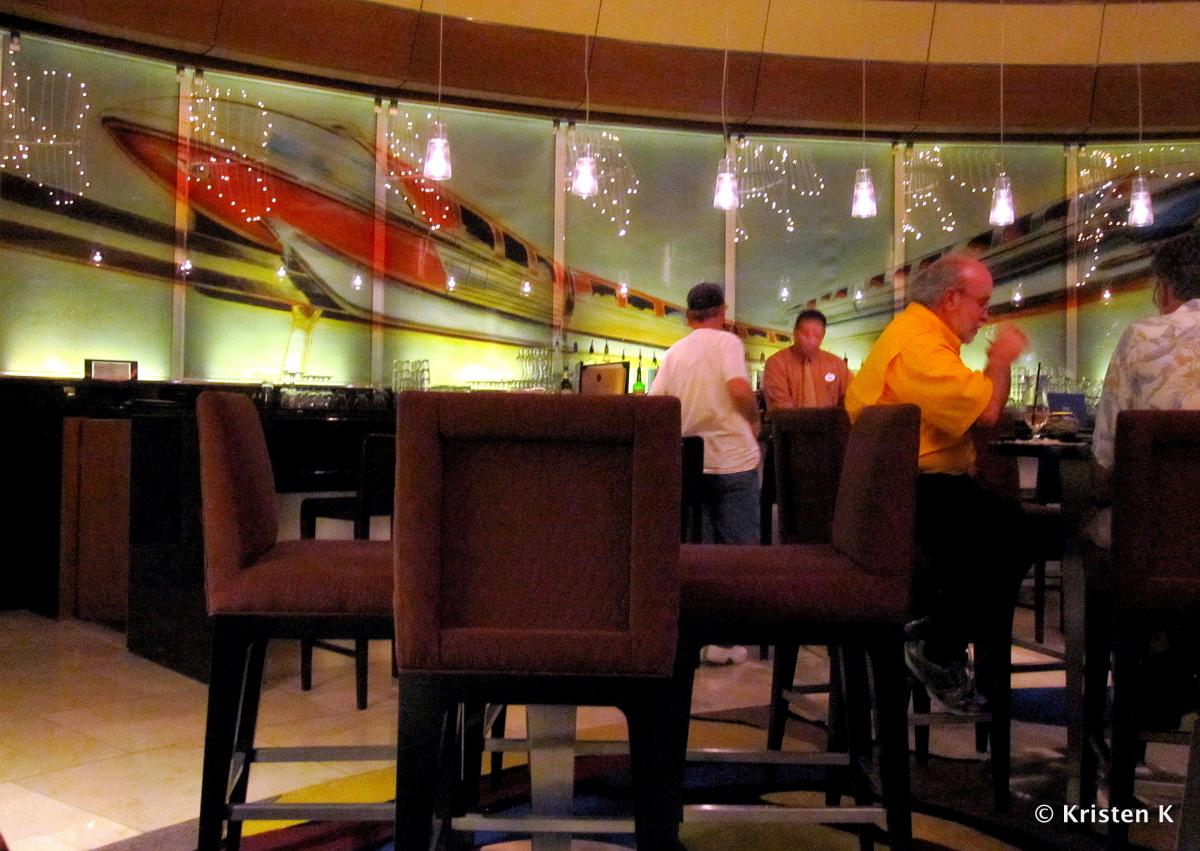 One of the most coveted perks to being a Disney Vacation Club Member at the Contemporary Resort's Bay Lake Tower is access to the exclusive member lounge, Top of the World. It's a little piece of Disney that makes the thought of having a Condo anywhere else simply absurd. However Disney has always had trouble filling this fantastic lounge with the rules that they had set forth. Over the summer they relaxed the rules to allow all Disney Vacation Club Members access to this lounge. Due to it's wild popularity DVC recently announced that this special use period would continue until December 29th, 2012.
Top of the World is my favorite of all Disney Lounges with it's Mod feel and Rat Pack Chic. The food is good, servers are a delight and the view is truly made of Magic. The sleekly designed bar and lounge, is open from 5 p.m.-midnight daily and offers spectacular rooftop viewing of Wishes™ – the Magic Kingdom® fireworks spectacular – complete with the show's stirring musical soundtrack.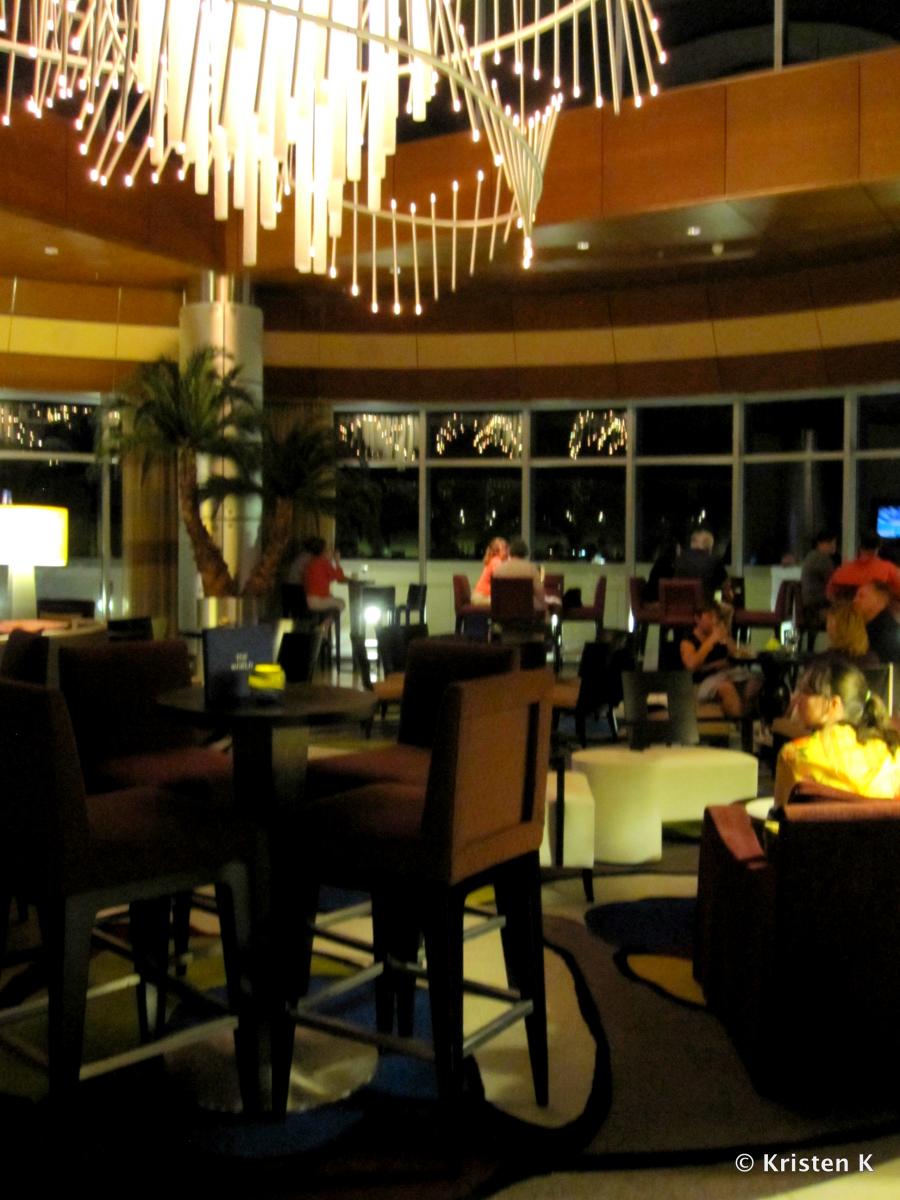 Top of the World Lounge access is available on a first-come, first-served basis until the lounge reaches capacity. As the lounge is particularly popular during the Magic Kingdom fireworks, arriving as early as possible will give Members the best chance of gaining admission.
Note that Members traveling from other resorts must use Walt Disney World Transportation, as parking will be unavailable to anyone not staying at Bay Lake Tower or Disney's Contemporary Resort. Upon arrival, Members must walk to the Bay Lake Tower main lobby entrance on the ground floor (the typically locked front door will be unlocked during this time, or a Cast Member will be at the door to assist) and check in at the Top of the World Lounge desk in the lobby.
Have you spent any time at the Top of the World? Do you plan on taking advantage of this special perk before the end of the year? Leave a comment and let us know! Oh! If you do go, be sure to get try the cake, it's delicious!