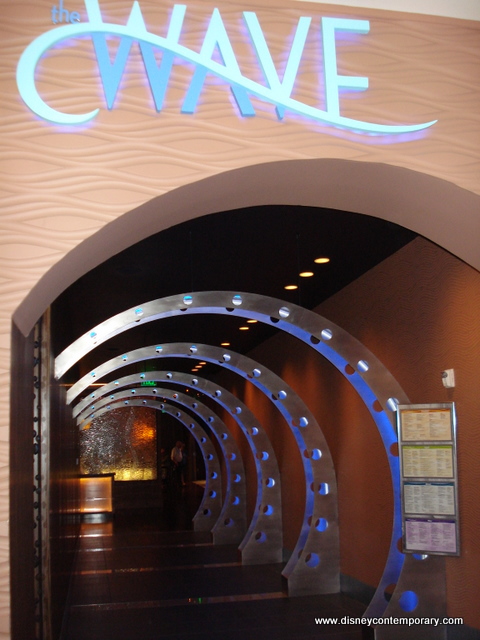 One of the best things about heading down to a Walt Disney World Vacation is that you have the opportunity to experience so many different flavors of food and styles of cooking. In the Fall most fans minds turn to Epcot and the International Food and Wine Festival, but don't forget that Disney's Contemporary Resort is no joke when it comes to fabulous food all year long!
Right now you should look for an explosion of Florida Fall crops! When I think Florida, I think citrus, and now is the time to indulge in something wonderful. From along the Indian River through the greater Orlando area luscious grapefruits and tangelos are being harvested and are now taking center stage at The Wave… of American Flavors. Try out the Citrus and Fennel Duck Salad for a delightfully fresh start to your meal that will wake up your taste buds with the bright flavors of the Florida sun. Disney Files Magazine says that "these seasonal items join and ever-evolving menu that recently welcomed a new signature Grilled Top Sirloin Steak Salad" as well.
Located near Guest Relations on the ground floor of the Contemporary's main tower, The Wave is known for it's spotlight on local seasonal offerings both in it's food and beverages. The popular restaurant accepts the Disney Dining Plan, Tables in Wonderland, and offers a 10% Discount to Disney Vacation Club Members. Stop by and taste what's fresh on your next trip!