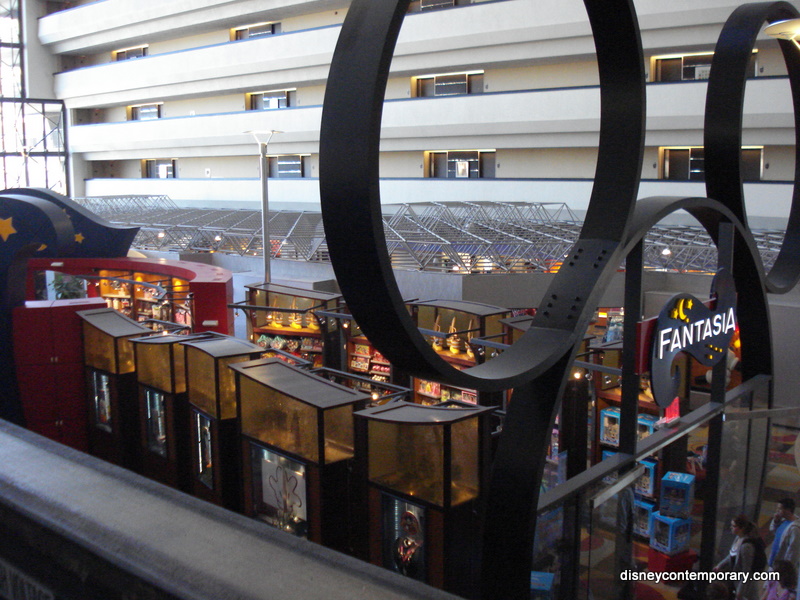 Disney's Contemporary Resort has three shops on its 4th-floor, selling just about anything you'd need from clothing, jewelry, food, reading material, sunscreen, medicines and drugstore products, bandaids, bathing suits, and beverages.
Bayview Gifts is the more "upscale" shop. It offers men's and women's clothing, watches, unique souvenirs (think figurines, jewelry, Disney art, etc.), small decor for the home, and chocolates.
Bayview Gifts also carries necessities like sunscreen, beach towels, etc.
Fantasia, right next to Bayview Gifts, carries Disney-branded clothes for adults and kids and the types of souvenirs you'll find in the parks–stuffed animals and Disney characters, seasonal merchandise (e.g. Halloween and Christmas things as appropriate), etc.
Fantasia Market is your Contemporary "drugstore," and sells newspapers, magazines, over-the-counter medicines, band-aids, beauty necessities, and snacks.
You can visit Contempo Cafe for snacks, drinks, and other grab-and-go snack items.