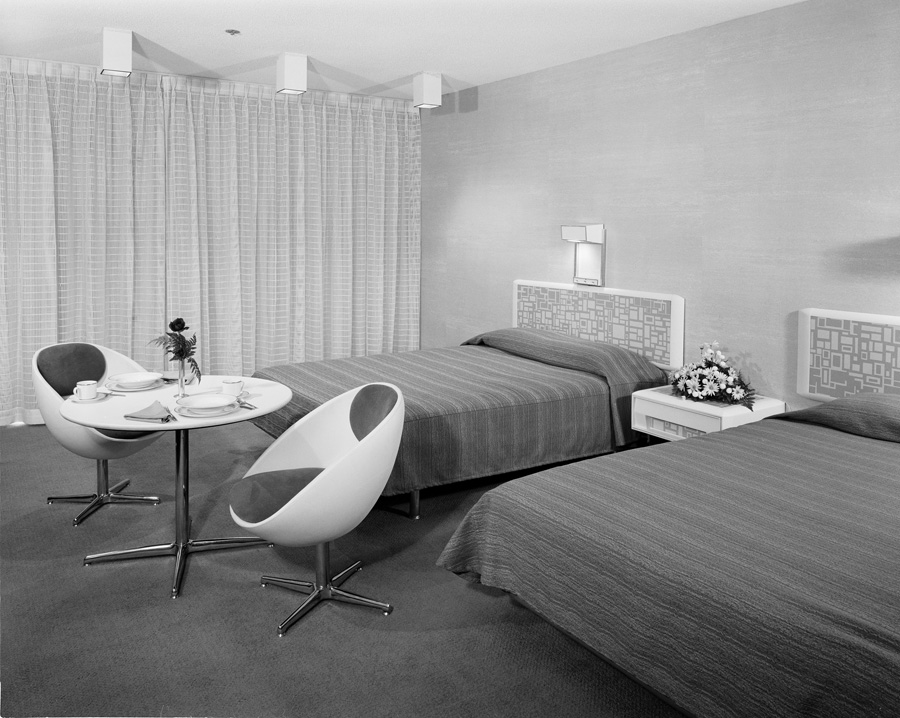 Disney's Contemporary Resort's retro-futuristic architectural structure shadows the inherent innovation of its design.
Conceived as a prefabricated hotel, the rooms (that photo to the right is of an original September 1972 room) of the 14-story Contemporary Tower were originally built off-site—under the direction of the U.S. Steel Corporation, architect Welton Becket and Walt Disney.
The rooms were later hoisted and fitted into place by a crane.
The resort's rooms were actually put together at a rate of approximately 15 per day!
Check out this cool video that shows how it worked:
In the original concept for Disney's Contemporary Resort, guests were going to be able to walk directly to the resort from the Magic Kingdom's Tomorrowland! This is why the Contemporary is positioned so close to Tomorrowland!
The resort was originally supposed to be called "Tempo-Bay" Resort. (Thanks to Brent Dodge!)