As part of the Halloween celebrations at Disney's Contemporary Resort, cast members took part in a pumpkin carving contest. The carved gourds were on display on October 30 and 31, and guests had a chance to vote on their favorites during the day on Halloween.
A pumpkin carved and decorated to look like Cinderella's coach was named "Best Disney Theme" pumpkin and was a guest favorite. Another pumpkin was decorated to look like a Walt Disney World Mickey Mouse candied apple (it was even wrapped in cellophane!)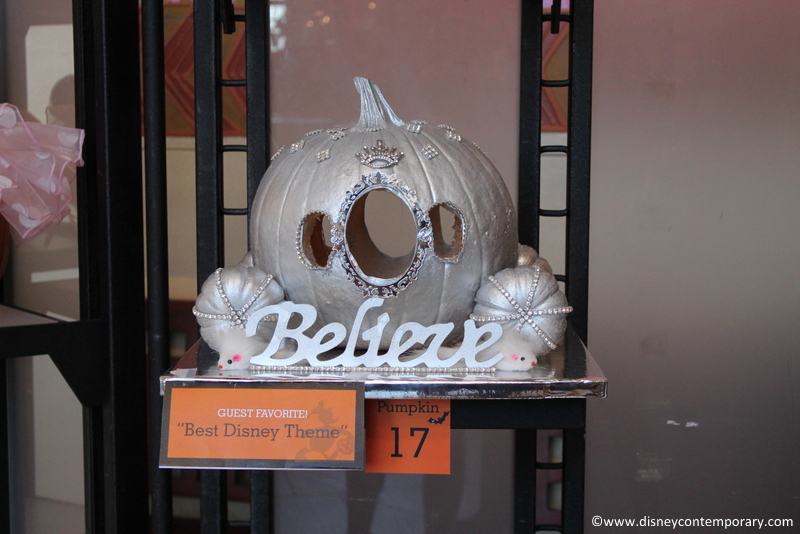 The 'Best Overall Pumpkin' was a carved creation that featured the face of Mickey Mouse!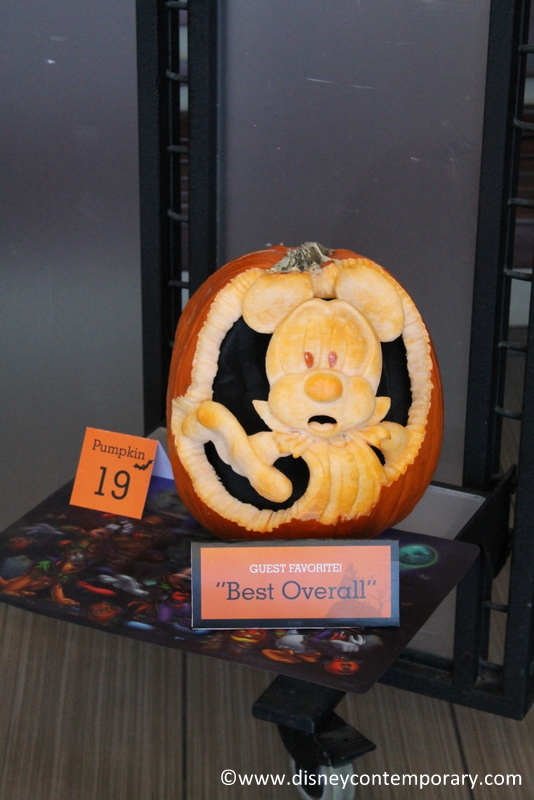 You can find images of all the pumpkins from this year's carving contest in the General Resort Photos Gallery!
Do you love Disney's Contemporary Resort? Subscribe to the monthly Disney Hotels Fan newsletter! Join fellow fans over on our Facebook page and follow us on our Twitter feed @DisneyHotelsFan!