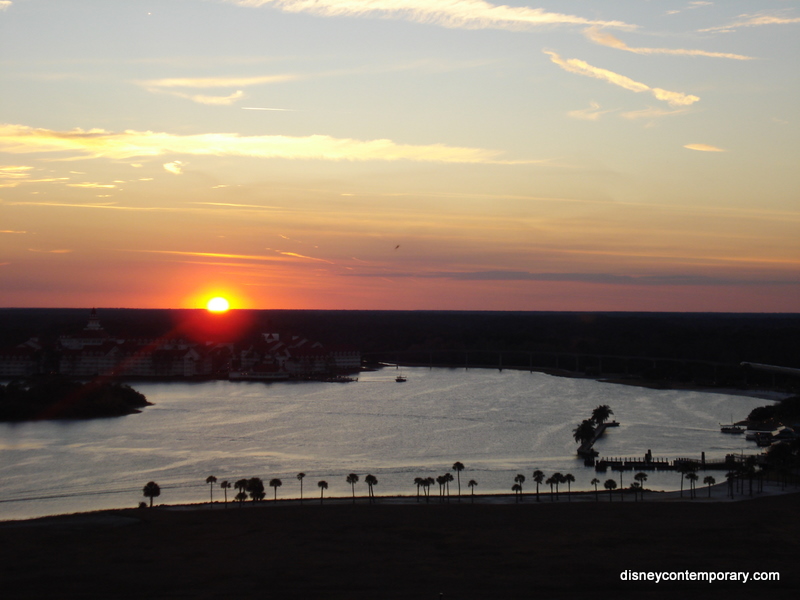 If you're looking for a little something extra special to included in your Walt Disney World Vacation, why not take part in one of the most unique of evening events. Setting sail from the Contemporary Resort's Marina is the Pirates and Pals Fireworks Voyage.
The Pirates & Pals Fireworks Cruise is a rollicking good time that begins at the Contemporary Resort with refreshments of cookies, snacks and beverages. No other than Captain Hook and his first-mate Mr. Smee attend the reception mingling with guests and posing for pictures. Your Pirate Captain for the for the evening's adventure is named "Patch" and he'll lead you to the marina and take you across the Seven Seas Lagoon while singing and challenging you to some fun Disney Trivia for prizes.
Your pirate ship anchors at just the right spot for you to get the very best view of the Magic Kingdom's "Wishes" Fireworks spectacular. On select nights, the voyage also includes a viewing of the Electrical Water Pageant. Barges festooned in colorful lights that depict Disney characters and American stars and stripes float by in a mesmerizing aquatic parade. After a breath taking viewing with your pirate pals you will return to the Contemporary Resort pier while Patch regales you with the story of Peter Pan. Upon arrival none other than Peter Pan himself is there to meet you!
This fun filled pirate excursions takes place Friday through Monday, with the event starting one hour and 30 minutes prior to the scheduled fireworks spectacular. Each boat accommodates up to 60 Guests.
Price: $57.50 (ages 10 and up) $33.01 (ages 3 – 9)
Reservations: Can be made up to 180 days in advance by 407-WDW-PLAY (939-7529) and your credit card will be charged at that time. There is a 48-hour cancellation policy.