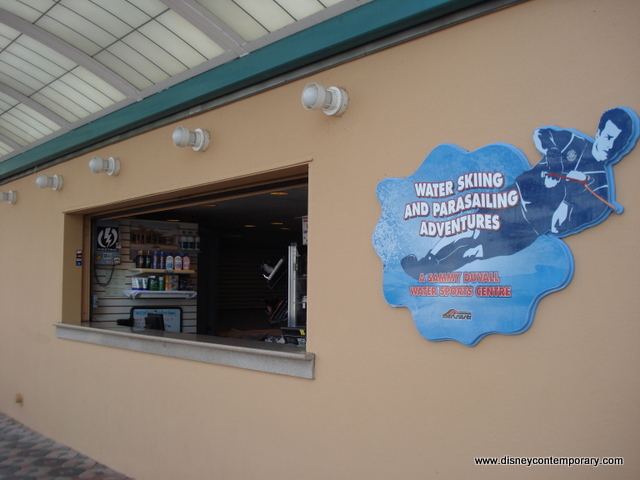 There's always a point during a Walt Disney World vacation when you need a break from the hustle and bustle of the parks and you're looking for something different to experience.
One place to experience something out of the ordinary is Sammy Duvall's Watersports Centre located at the Contemporary's marina.
Here you can book one- or two-hour sessions for waterskiing, parasailing, wakeboarding, or tubing.
The parasailing sessions can be booked as a single or tandem session and you'll take off and land right from the boat, so you don't need to worry about getting wet. The minimum age to parasail is 6 years old. The single or combined weight for single or tandem fliers is between 130-330 pounds.
The standard parasailing flight is between eight and 10 minutes long at 450 feet of line, and the deluxe flight is 10-12 minutes at 600 feet of line. Regardless of the flight you choose, you'll be getting a rare, bird's eye view of the Walt Disney World Resort, no pixie dust needed for this flight!
Sammy Duvall's Watersports Centre is located at the Contemporary Resort marina. Parasailing takes place seven days a week, weather permitting. Summer session take place every day from 9 a.m. until 4:30 p.m. from March 15 through September 14. Winter sessions take place every day from 10 a.m. until 4:30 p.m. from September 15 until March 14.
And if you want a first-hand account of what it's like to sail high above Bay Lake, our friends at Walt Disney World for Grownups have a great guest post reviewing the parasailing session from Sammy Duvalls. You can check it out You can check it out here.
Have you ever parasailed with Sammy Duvall's? Leave us a comment and let us know!