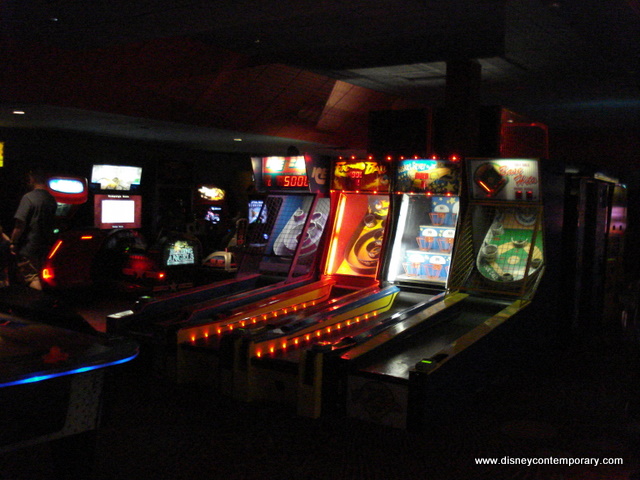 We asked our Facebook fans, "What's your favorite snack at the Contemporary resort?" In a fun surprise, we received several answers from fans who remember their favorite snack from way back.
A couple fans have fond memories of the old Food and Fun Center, which was in the space now occupied by The Wave restaurant. Walt Dated World reports that the snack bar at the Food and Fun Center was open 24 hours a day!
Jennifer L. told us, "Way back in 1979, my brother and I loved their Hot Ham n' Cheese in the basement arcade!" Diana O. said, "I used to love the julienne salad at the old Food and Fun Center in the basement too." And Joe Q. said his favorite snack was "ice cream at the Food and Fun Center!"
Barb O. has fond memories of the old Concourse Steakhouse, which was open from 1994 to 2008 where the Contempo Cafe is located now.
Barb said, "We were huge fans of the Sticky Mickies that they used to serve in the Concourse Steakhouse for breakfast. It's so sad we can't get them anymore. They were a tradition for us."
Do you have a favorite snack from the past at the Contemporary Resort? Leave a comment below!
Do you love Disney's Contemporary Resort? Join fellow fans over on our facebook page and follow us on our twitter feed @DisneyHotelsFan!