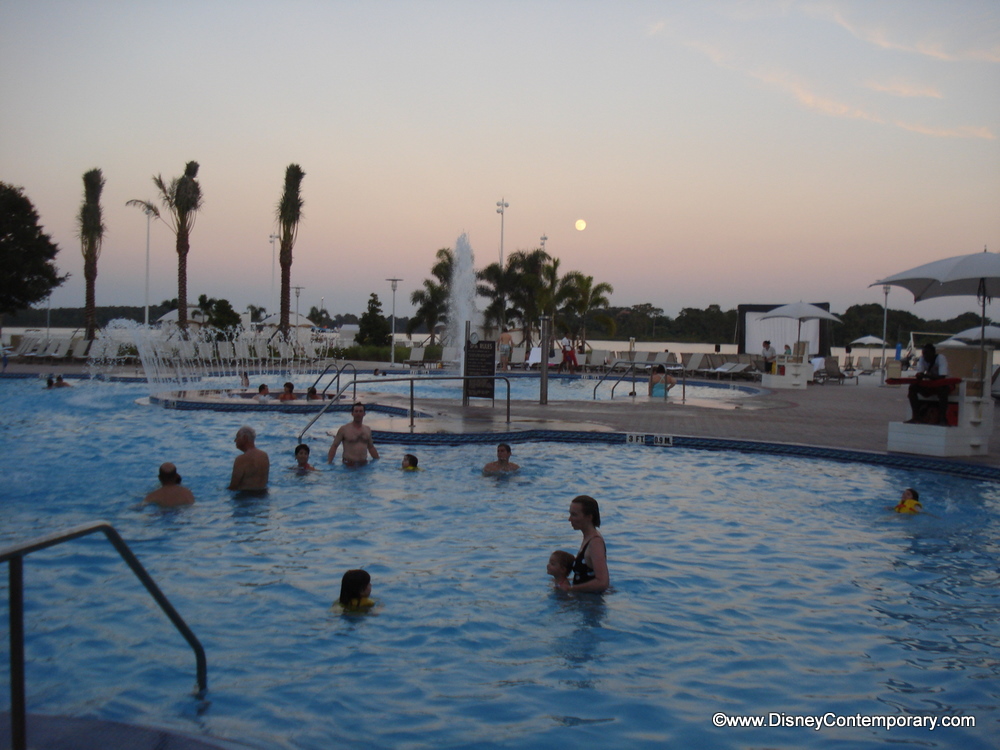 Music sets the mood for so many moments of our lives and Disney and the Imagineers at the Walt Disney World Resort know that the right tunes will stay with you and make a good day even better. One of key memory making components for creating an immersive theme is ambient music that is placed in all guest areas and the music played at Disney's Contemporary helps to set the mood of this modern resort hotel.
The Contemporary Resort's exterior loop includes popular music from modern artists like Sting, Natalie Merchant, Alanis Morisette, U2, Seal, and Blues Traveler just to name a few. Their tunes help to set the stage for a thoroughly modern, Contemporary Resort. Wether you're waiting for a taxi or relaxing in a chaise lounge while the kids splash in the pool these songs
Next time you find yourself relaxing by the pool during on an Orlando Vacation, take a few minutes to listen to the music and soak up all the wonderful tunes that were hand picked to set the mood. Or if you can't wait, head on over to our Contemporary Resort Music Page, download the play list and take a mental break back poolside at our favorite Resort.
What music comes to mind when you think of the Contemporary resort? Does it play a special part in any of your memories? Leave a comment and let us know!