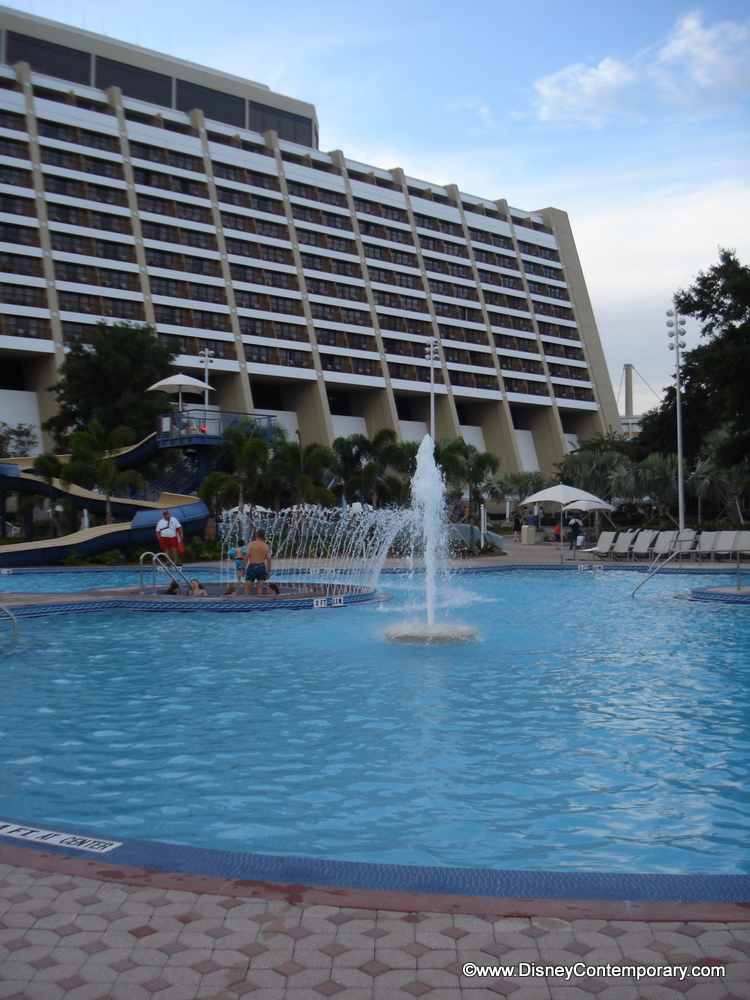 Disney is known for it's talent at total and complete theme immersion not just at the parks, but at it's Resort Hotels as well. One of key memory making components for creating an immersive theme is ambient music that is placed in all guest areas. The music played at Disney's Contemporary helps to set the mood of this modern resort hotel.
After doing a little research we've found out that there are at least 4 music loops that can be heard while walking about the Contemporary grounds. There's an interior loop, exterior loop, a loop for the California Grill and one for The Wave. We'll continue to search for the music and compile an even larger list of great Contemporary Resort Music, but in the mean time, check out the fantastic downloads that we have for you below.
Contemporary Resort Pool Music – Exterior Loop
Is one of your favorite parts of vacation relaxing by the pool? Well go ahead and grab a frosty drink, because we have the Feature Pool Loop as compiled by MagicMusic.net just for you! This music can also be heard at the "Water Play Area, Sand Bar, Sammy Duvall's, and the Marina." Download these great tunes for your enjoyment at home and they'll be the hit of your next pool party!