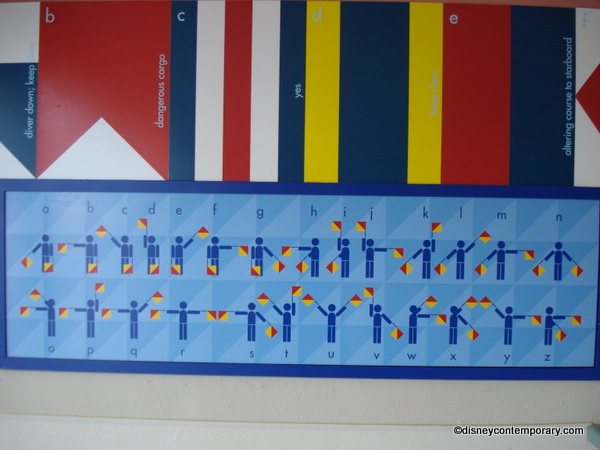 Not everyone can say they've learned a nautical alphabet while waiting for their Mai Tai, but you can!
The Sand Bar, Disney's Contemporary Resort's poolside bar, has a nautical theme. On the wall to your left as you enter the Sand Bar, you'll notice an alphabet created by placing flags in different positions relative to the human body.
This alphabet, called "Semaphore," is a way for sailors to communicate from ship to ship!