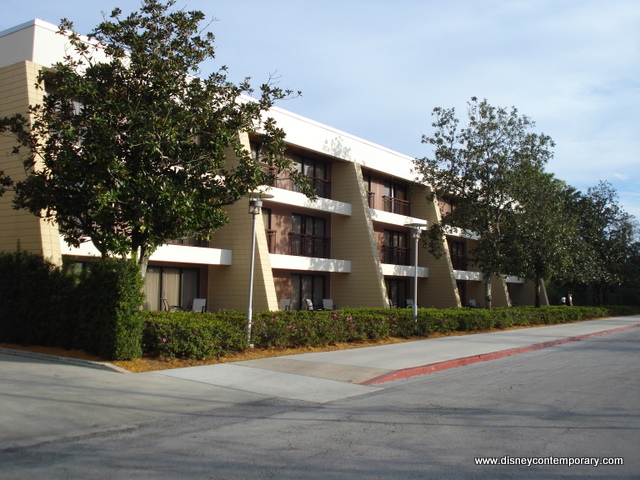 With the airlines raising baggage fees every year, more and more travelers are learning how to pack light for their Orlando vacations. Disney helps guests who wish to travel with only a few outfits stay fresh and neat with a variety of laundry services. For those planning extended stays it's to plan a day to just relax around the resort. I find this to be a great time to toss a load of clothes in the wash as well.
At Disney's Contemporary Resort a laundry room can be found on the second floor of the South Garden Wing. Standard-size washers are available for $2.00 per load, and dryers are available for $2.00 per load as well. Single use packets of Tide, Cheer, Downy, Bounce, etc. are available for $1.00 per packet.
Guests staying in a 1, 2, or 3 bedroom Villa at Bay Lake Tower will have the convenience laundry facilities in their Villa. For Bay Lake Tower guests staying in a studio, or those who wish to do several loads at a time, there are community facilities on the first floor. Access to the laundry is secured with your room key card. There are three washer and six dryer units available there for guest use.
If you don't believe vacation should include the term "doing laundry" then Housekeeping would be glad to assist. Dry cleaning and laundry services are both available daily for an additional fee. Items sent for service before 8:30 a.m. will be returned to you the same day, usually by 6:00 p.m. Touch the Housekeeping button on your phone for details on how or where it can be collected.
The following are examples of prices at time of publication:
Dry clean suit, $11.50
Dry clean skirt, $6.50
Dry clean shirt, $6.25
Launder socks $2.00
Launder pajamas, $6.00
Launder tee shirt, $4.50
How do you enjoy being able to freshen up your clothing while you're on your Walt Disney World vacation? Do you have any experiences to share with this service? We'd love to hear your laundry room and dry cleaning stories, so leave a comment and let us know!