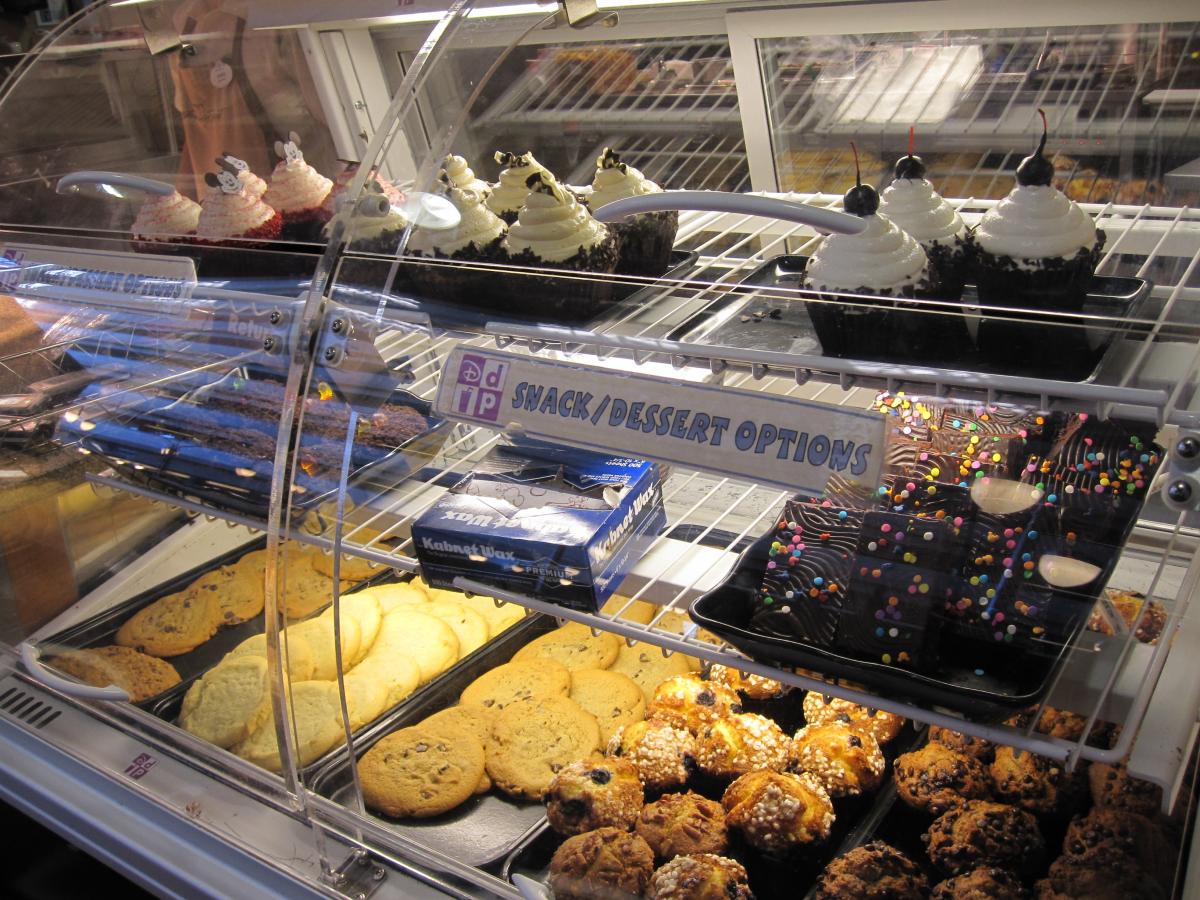 Last year our friends over at the Disney Food Blog created a foodie adventure that only the bravest of sweet lovers would dare to complete, the Walt Disney World Cupcake Crawl. However as Contemporary Resort lovers we noticed that some of our favorite cupcakes are missing! So next time you book your Disney World vacation package at the Contemporary Resort, you better be sure to stop by the Contempo Café' and check out their sweet treats.
Located on the Grand Concourse Level of the Resort the Contempo Café sits tucked beneath the magnificent Mary Blair Mural. This quick serve top offers some truly fun baked goods that include three brilliant cupcakes. If you're looking to relax a little, you can pick up your favorite a cupcake and take it to relax with a drink just next door in the soft comfy chairs of Outer Rim Lounge.
Red Velvet Cupcake – Red Velvet Cake Infused with Cream Cheese Icing and topped with a Cream Cheese Butter Crème. Red Sprinkles and Mickey Mouse decorate this treat.
Dos Leches Cupcake – Vanilla Sponge cake Infused with Caramel and Iced with Caramel Butter Crème and rolled in Chocolate Shavings.
Black Forest Cupcake – Devil's Food Caked Infused with Tart Cherries and Iced with Vanilla Butter Crème sprinkled with Chocolate Shavings and topped with a Chocolate Covered Maraschino Cherry.
My favorite of them all… The Black Forest Cupcake. Even better, you can snag one of these sugar rushes on your own for just a single DDP snack credit.
Do you love Disney's Contemporary Resort? Join fellow fans over on our facebook page and follow us on our twitter feed @DisneyHotelsFan!