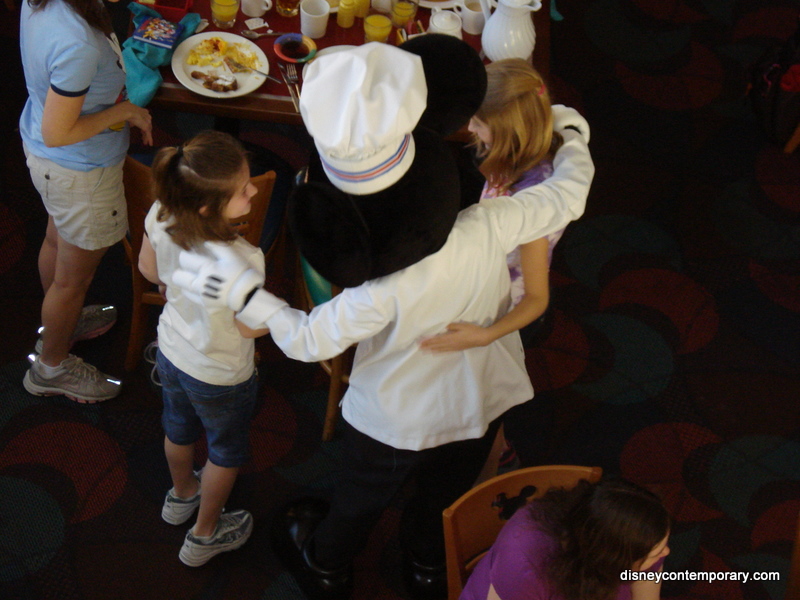 The Contemporary Resort is the stuff of childhood memories. There are many activities and amenities here that will stay with your child into adulthood. Here's a sampling of the things that are "most cool" through a child's eyes at the Contemporary.
Pool. What is it about bodies of water that are so appealing to a child? While the pool at the Contemporary is not highly themed, it's still fun. And the pool over at Bay Lake Towers has a kid's water play area that they'll be sure to love.
Arcade. The Game Station at the Contemporary is something your kids will love to visit, most likely multiple times over the course of your trip. There's something for every age, even for the "big kids!"
Movies Under the Stars. Pack a picnic dinner, grab some towels and head over to see a movie on the beach every night. They're all family-friendly, and you can even come early for the bonfire and s'mores!
Monorail. Um, hello? How COOL is it that the monorail comes right through the building? If you child is really into the monorail, spend a little while watching them come and go, talk to cast members, and take a spin on the Seven Seas Lagoon monorail loop. (Then once the kids are in bed, the adults can do the Monorail Crawl!)
Chef Mickey's. Chef Mickey's is one off the most sought-after character meal experiences at Disney World. Who wouldn't want to eat breakfast with Mickey before heading over to the Magic Kingdom? It's fun and memorable for the whole family.
Wishes. Wow! You can see the fireworks right from the hotel, and maybe even right from your hotel room if you've got a Magic Kingdom view. It's a truly magical experience for everyone, and especially for a child.
Do you love Disney's Contemporary Resort? Join fellow fans over on our facebook page and follow us on our twitter feed @DisneyHotelsFan!