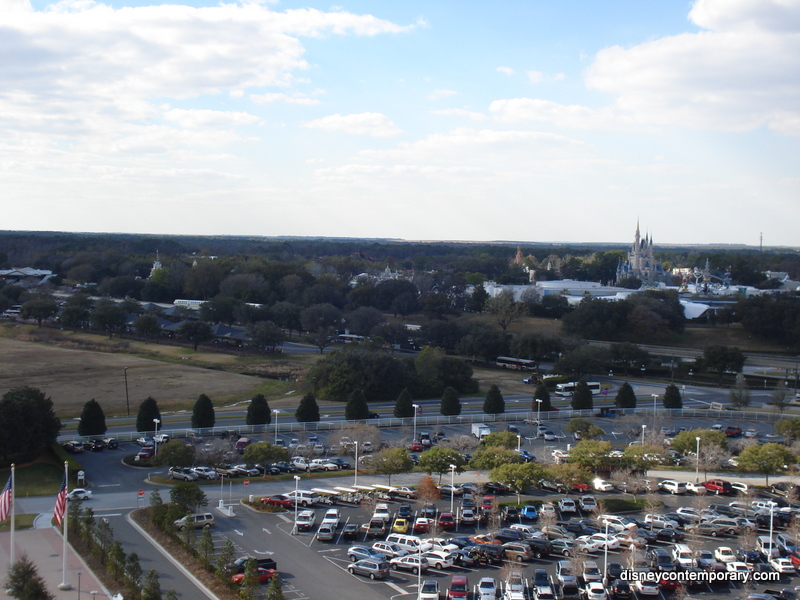 So you're booking a room in the Contemporary Resort's main tower. You're just a hop, skip, jump away from the Magic Kingdom, and situated between two beautiful bodies of water: the Seven Seas Lagoon and Bay Lake.
There are several types of rooms available in the tower, but as far as views go, you'll have either a Bay Lake-facing room, or a Magic Kingdom/parking lot/Seven Seas Lagoon-facing room. See more on the Contemporary Resort room types here.
If you don't mind paying a little bit more, then request a Magic Kingdom-facing room. You'll have a wonderful view of the Wishes fireworks on a nightly basis from the comfort of your own room.
And for the best view of all, request a room on the upper floors of the tower. Staying on the 12th or 14th floor concierge levels on the Magic Kingdom side of the tower virtually guarantees a great fireworks viewing.
Is there a certain view you regularly request at the Contemporary Resort?
Do you love Disney's Contemporary Resort? Join fellow fans over on our Facebook page and follow us on our Twitter feed @DisneyHotelsFan!