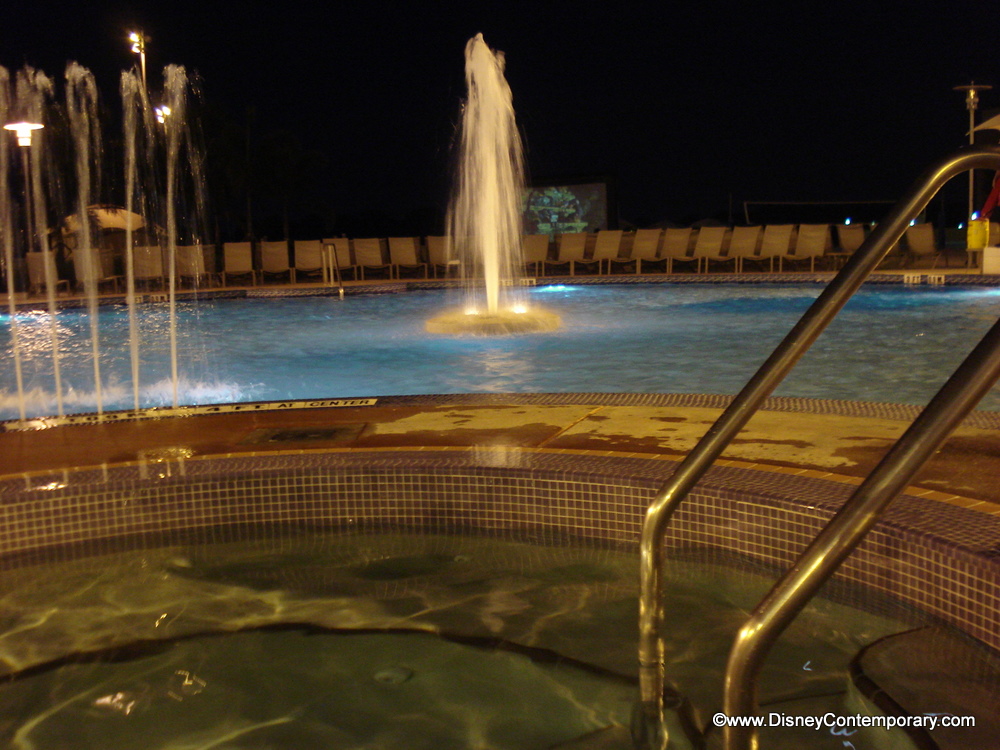 Nighttime is fun time at the Contemporary Resort! Need some ideas for the family, for a group of adults or for you and your sweetie? Look no further.
Dinner is a popular activity at the Contemporary. There's a lot of options to choose from. With your family? Try Contempo Cafe quick service or Chef Mickey's dinner buffet. With a large group of adult friends? Try The Wave and its extensive screw-cap wine selection from the Southern Hemisphere.
Celebrating a special occasion with your loved one? Book a dinner at California Grill atop the Contemporary and take in the magic of Wishes from your table or from the outdoor overlook.
A popular activity for the whole family is Movies Under the Stars. Be sure to grab an activity sheet at the front desk to get the movie times and a list of movies playing during your stay. On some nights, come down to the beach early for the Campfire on the Beach! Bring your own s'mores fixins', or purchase marshmallows and s'mores kits to roast your own in front of the campfire. Yum!
The Outer Rim Lounge is a popular "activity" for adults. Try a futuristic Blue Glow-tini for the full effect. Turn a visit to the Outer Rim Lounge into the ultimate nighttime activity by turning it into a Seven Seas Lagoon Monorail Crawl, with additional stops at the Grand Floridian and Polynesian resorts.
Lastly, who can forget the pool and hot tub at night? Take a dip during Movies Under the Stars and watch from afar, like the photo to the above right.
Do you love Disney's Contemporary Resort? Join fellow fans over on our facebook page and follow us on our twitter feed @DisneyHotelsFan!