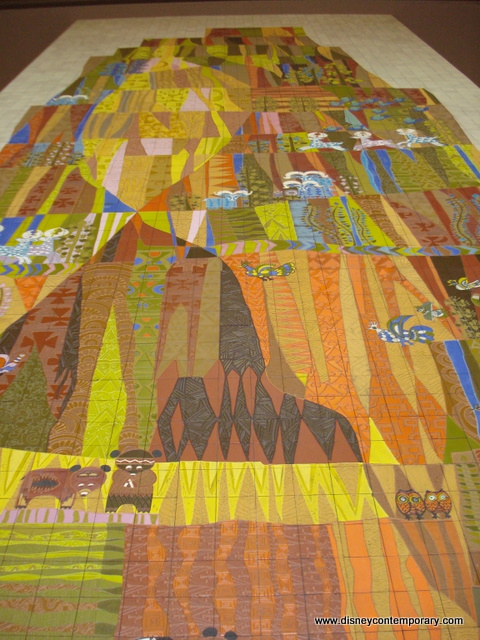 The mural in Disney's Contemporary Resort, created by Mary Blair, one of Walt Disney's favorite artists and Walt Disney Animator, is one of the best-known works of art in Florida. Blair is best known for creating concept art Alice in Wonderland, Peter Pan, Song of the South, and Cinderella, and for styling the attraction "it's a small world."
Created in 1971 along with the Contemporary Resort itself, the mural, which is made of mosaic tile, covers three massive walls in the resort's Grand Canyon Concourse and stands 90 feet tall. Legend states that, included in the mural on the monorail side of the concourse, is a five-legged goat, which was put into the design purposefully by Blair to remind onlookers that no no man-made creation is perfect.
If you have a few minutes while you're in Walt Disney World, or happen to be visiting the Contemporary Resort during your stay, take time to stare for a while at this magnificent piece of artistry. Not only is it an original part of Walt Disney World, it's also a true piece of artistic history.