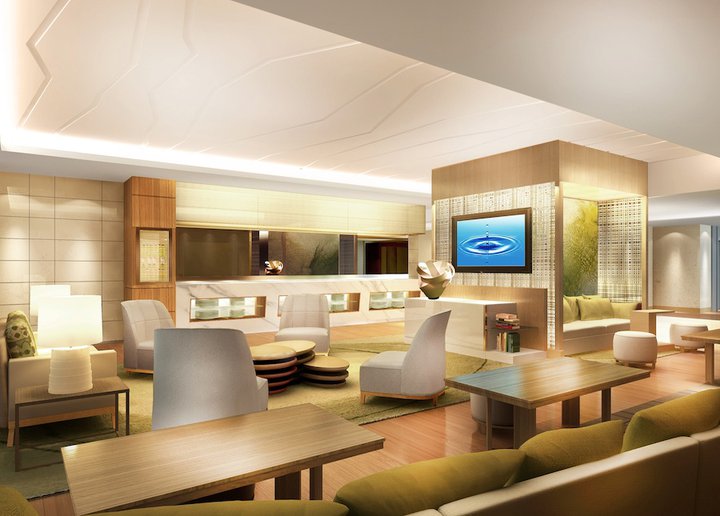 ** Note: Since this original posting this project for the resort has been canceled by Disney **
Ready for something new, different and well — contemporary at the Contemporary Resort this year?
Perfect for active adult Disney World vacationers, new health and wellness suites will debut this fall as part of the 14th floor Tower Club Concierge at the Contemporary. If you're looking for a rejuvenating, restful stay, then this suite is perfect for you.
These eco-friendly suites will feature 100 percent cotton linens, bamboo flooring, and non-allergenic wrapped mattresses, as well as Magic Kingdom and Bay Lake views. Another great perk: cardio equipment right in the room.
After your workout, cool off in a rainwater shower with tea tree oil toiletries. Plus there's access to seasonal and organic fresh foods at the Tower Club concierge lounge, and if you so choose, you can enjoy yoga sessions and spa treatments at the Contemporary.
Are you craving a stay in a 14th-floor health and wellness suite? Or will you stick to regular rooms at the Contemporary Resort? Share your opinion below!
Do you love Disney's Contemporary Resort? Join fellow fans over on our facebook page and follow us on our twitter feed @DisneyHotelsFan!