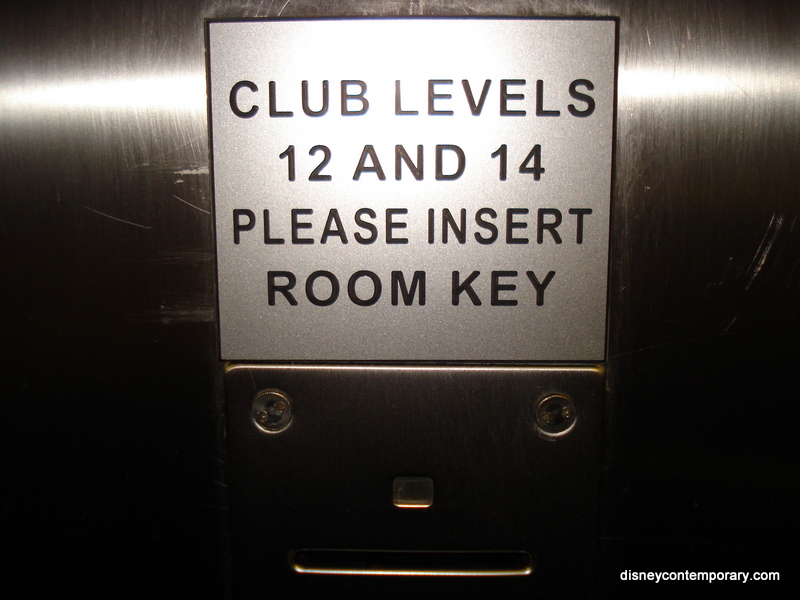 What is Concierge Club service? Think of it as your VIP experience while staying at any of the Disney World deluxe resorts. It includes access to the resort's concierge for reservations and planning; access to the concierge lounge and complimentary food, beverage and alcohol items throughout the day; and turndown service in your room.
The Contemporary Resort has two floors of club service: the 12th floor houses the Atrium Club Concierge, while the 14th floor has the Tower Club Concierge. Expect to pay $100-$200 more per night, depending on room view, for the club level privileges.
Club level is a great choice for a special occasion trip, like a honeymoon, anniversary, or family reunion, or for those who aren't partaking in the Disney Dining Plan. The food offerings are hearty enough, especially in the morning, to count as a meal.
The concierge lounges at the Contemporary offer a wonderful view of the Magic Kingdom — so if you're not staying in a room with a theme park view, it's a great way to have access to that view for Wishes and the Electric Water Pageant.
So is it worth it to stay club level at the Contemporary? Ultimately the decision is up to you. Allears.net offers some great reviews of the club level rooms and amenities to help with your decision. Many say it's worth it to try at least once, so if you do, be sure to let us know how your stay goes!
Do you love Disney's Contemporary Resort? Join fellow fans over on our facebook page and follow us on our twitter feed @DisneyHotelsFan!