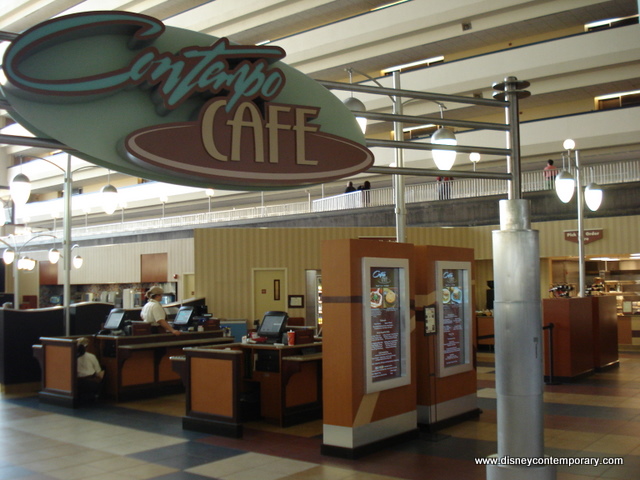 The Contempo Café is another new addition to the Contemporary and has replaced the 1st floor Food and Fun Center.
Located on the 4th floor Grand Canyon Concourse (right next to Chef Mickey's), the Contempo offers quick service dining for breakfast, lunch, and dinner.
The menu includes pancakes, waffles, omelets, flatbread pizzas, and sandwiches. There are also several grab and go items available, including fruits and vegetables, beverages, sandwiches, and bakery items.
This is a great place to grab a bite before heading out to the parks. Have a pepperoni flatbread for us! Yum!