The Contemporary Resort is a special place at Christmastime. Come with us on a photo tour of the grounds!
Start outside to check out the beautiful garland hanging from the porte cochere.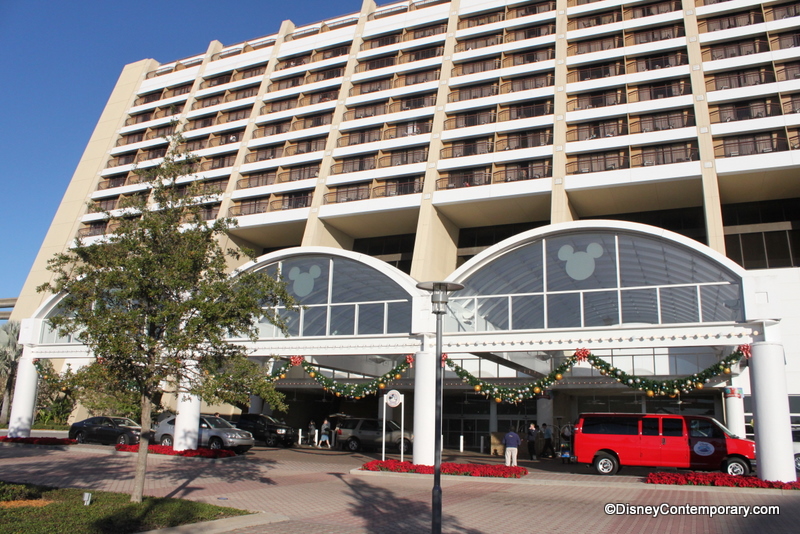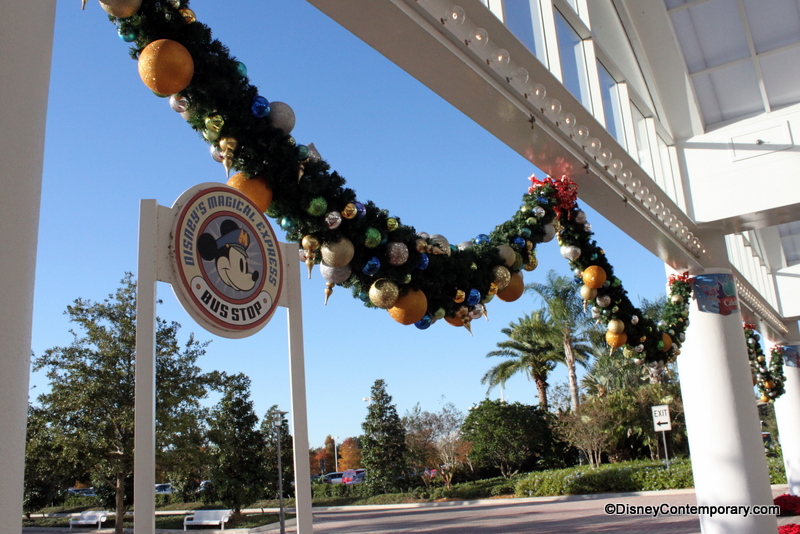 You'll also notice the very loooooong skinny Christmas tree outside!

Now, walk inside the lobby to check out the lobby Christmas tree and other pretty decorations!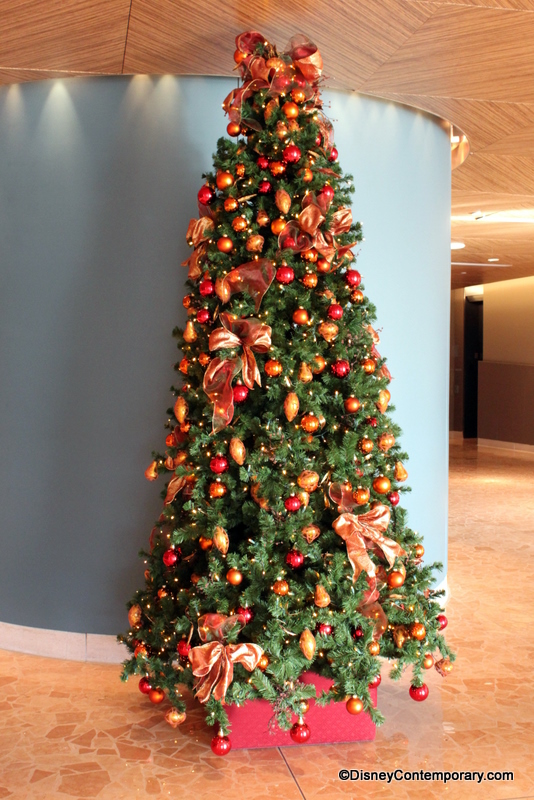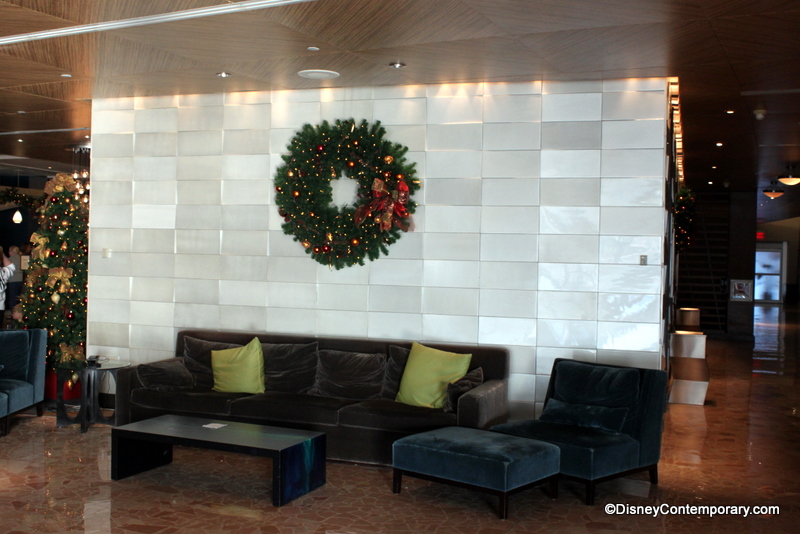 Now it's time to head up to the 4th floor! Check out this cute tree overlooking the monorail.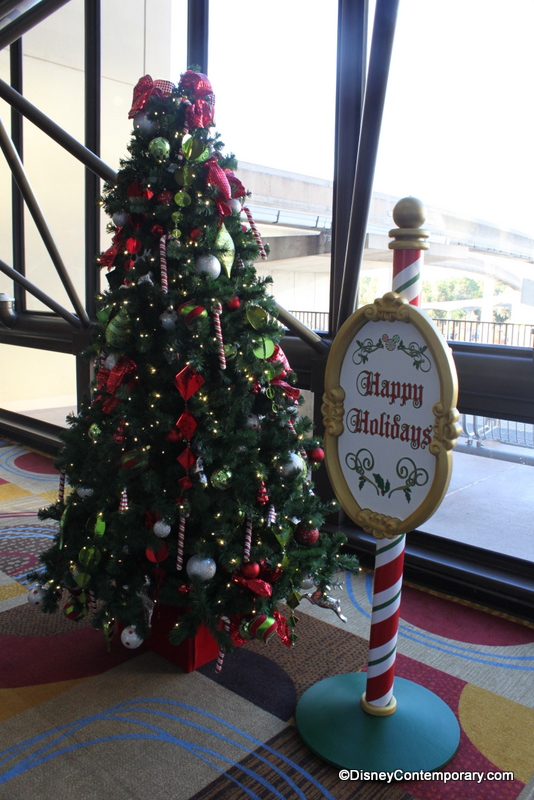 Now, look up! This HUGE Mickey wreath adorns the glass windows by the monorail.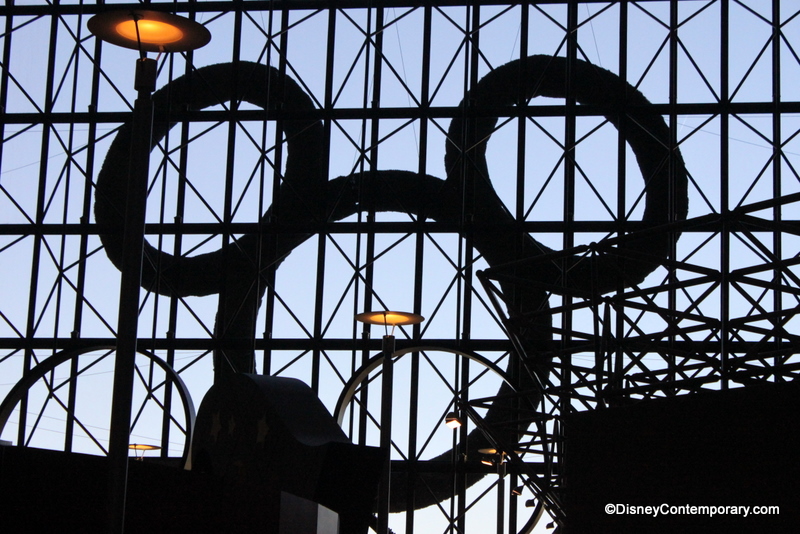 Now, don't you smell something yummy? Why, it's the gingerbread tree, set up right in front of Mary Blair's famous mural.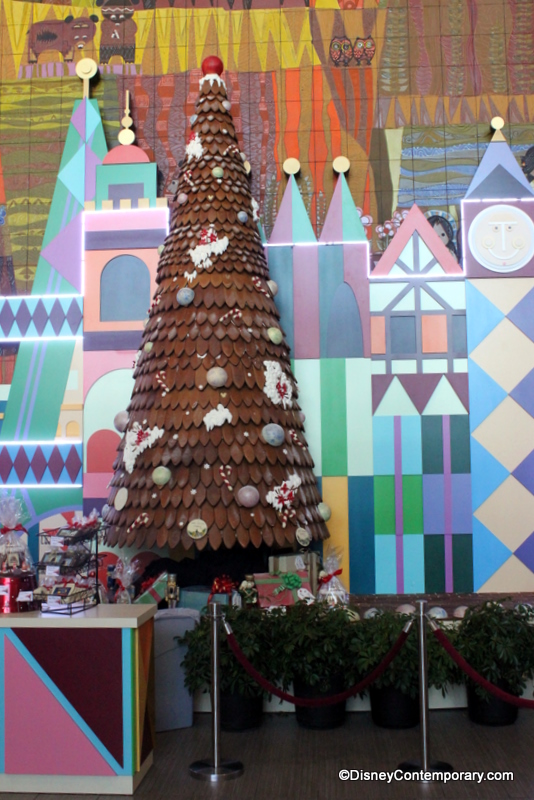 Here's some info about it! Whoa, that's a lot of egg whites!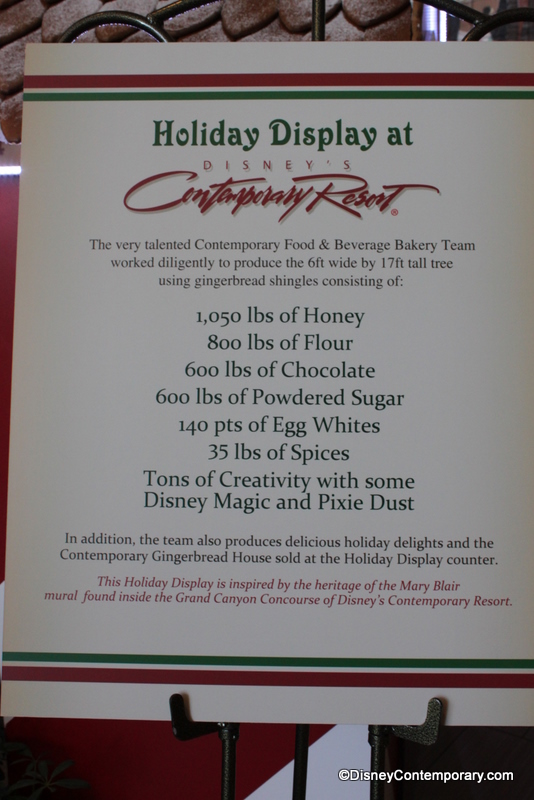 The gingerbread tree is pretty famous. There's even a commemorative pin for it!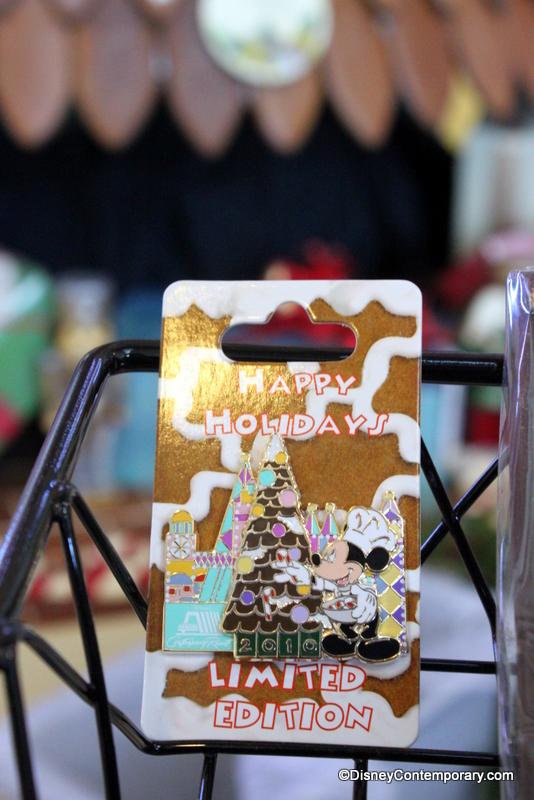 You can buy gingerbread at the gingerbread tree, too. Check out this cute gingerbread Contemporary with a white chocolate monorail peeking out!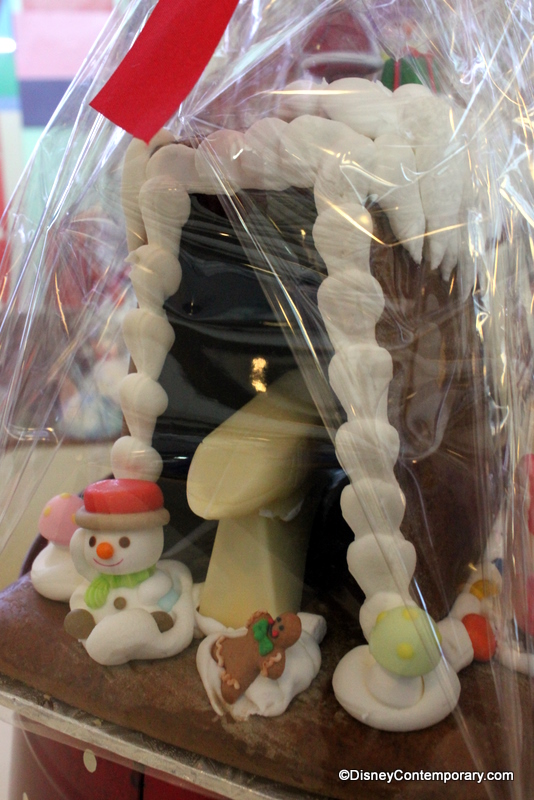 Thanks for stopping by to see the Contemporary Resort all prettified for the holidays! Check out more Contemporary Christmas photos in our Resort Photo Gallery.
And, be sure to check out resort Christmas decorations at some other Disney World resorts: Caribbean Beach Resort, Animal Kingdom Lodge and Wilderness Lodge!
Do you love Disney's Contemporary Resort? Join fellow fans over on our facebook page and follow us on our twitter feed @DisneyHotelsFan!