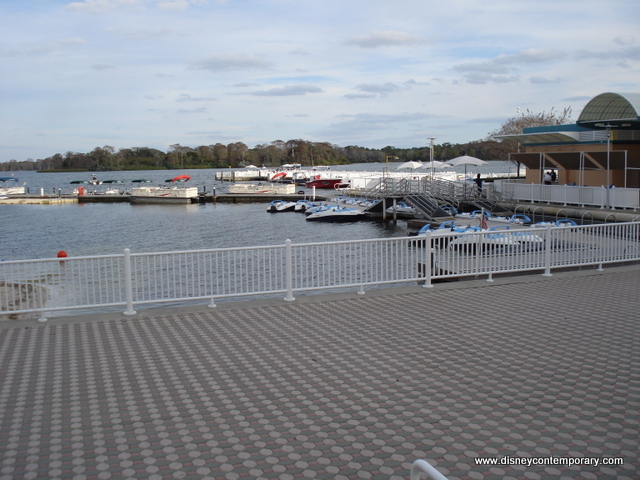 Visitors who want to explore Bay Lake and the Seven Seas Lagoon while enjoying their Disney World vacation can do so with boat rentals from Disney's Contemporary Resort Marina.
There are also several different types of boat rentals available, depending on the type of adventure you are looking for and the number of people in your party. By visiting Sammy Duvall's Water Sports Centre at the resort, guests can rent watercraft to enjoy an excursion on Bay Lake or the Seven Seas Lagoon. While reservations are not required, they are strongly recommended.
The different types of boats you can rent at Disney's Contemporary Resort include:
Sea Raycers, which are two-person watercraft and can hold a maximum weight limit of 320 lbs. Rates for Sea Raycer rentals are $32 for a 30 minute rental; $40 for a 45 minute rental and $45 for a 60 minute rental.
17' Boston Whaler Montauk, which accommodate up to six guests and can be rented for $45 per half hour of fun.
21' Sun Tracker Pontoon Boat, which holds up to 10 guests and costs $45 for a 30 minute rental.
Specialty Fireworks Cruises, which can hold between 8 to 10 guests. For the basic package, rates are $250. For the premium cruise package, rates are $300. These cruises must be booked at least 90 days in advance. Fireworks cruises also include a driver in the package price.
Are you looking for something new and exciting for your family to do while on your next Walt Disney World vacation? Boat rentals at Disney's Contemporary Resort are a fun way to enjoy a little recreation away from the parks, and offer a great adventure for the whole family.