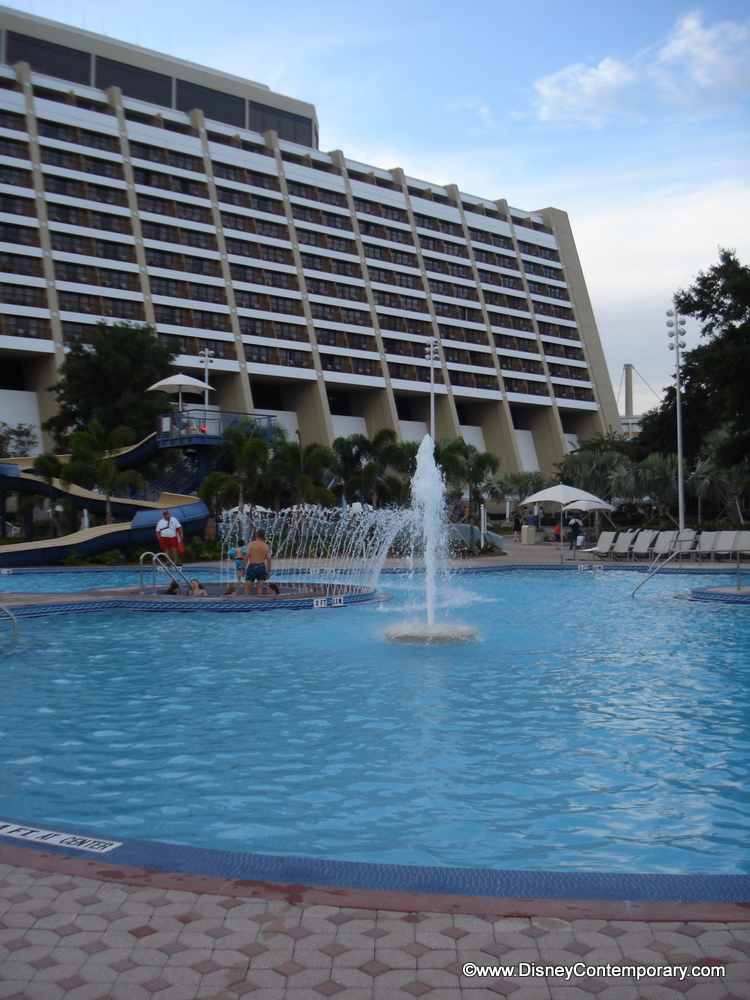 If there's one thing you just need to plan for on every Disney World vacation it's time to relax. Between the park hopping and rope dropping and FastPass+'ing…you're going to need a vacation after your vacation if you don't schedule some time to just chill.
But where should you plan your zen moments? We have a few suggestions.
You can enjoy a lovely dinner (minus the kids maybe?) at the California Grill. The views are incredible, the food is divine, and if you time it right you can see Wishes as you enjoy your decadent dessert and after dinner drink.
Another great place to relax is poolside. The Contemporary Pool is a great spot to find a lounge chair and just zone out for a while. If you're looking to make it even more relaxing, check out the cabanas at the Bay Lake Pool. Those are a great place to spend an afternoon.
Of course if you're looking for some fun don't forget that every day at the Feature Pool there's an afternoon of activities planned including relays, water games, Beach Ball Blast, and more. At 2 p.m. each day there's a Pool Party followed by a Dance Party at 3 p.m.
If you're 21 or over and you happen to be relaxing at the resort on a Saturday, head up to The Wave for the complimentary Beer Tasting! You'll have a chance to sample the organic beers on tap at The Wave. This only happens on Saturdays and space is limited so you'll want to call 7-1347 on your resort room phone to reserve your spot!
And if you're looking for a water view that isn't the pool there are some wonderful hammocks on the beach – they're a great place to spend a few hours (especially if you have an ice cold beverage of some sort to keep you cool in the Florida sunshine!).
What is your favorite way to relax at the Contemporary? Let us know in the comments.
Do you love Disney's Contemporary Resort? Subscribe to the monthly Disney Hotels Fan newsletter! Join fellow fans over on our Facebook page and follow us on our Twitter feed @DisneyHotelsFan!