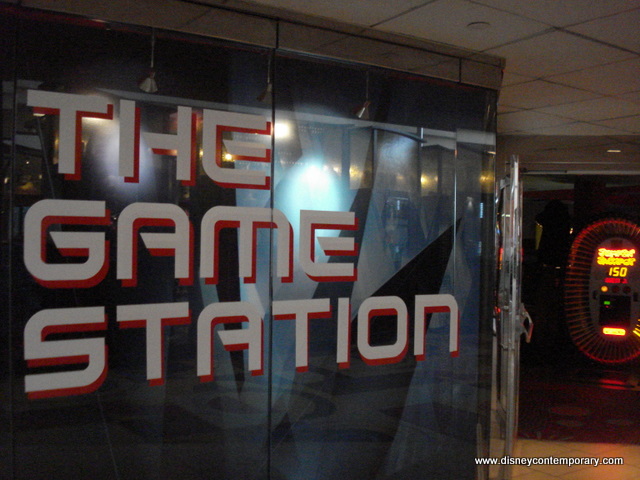 The Game Station Arcade is located on the 4th Floor next to the Fantasia Shop.
The arcade runs on an Arcade Cards system, as do most Disney arcades, and you must purchase points to play. $1.00 will buy you 50 play points, $5.00=250, $10.00=500, $20.00=1000, and $25.00 will buy you 1250 play points. Cards can be recharged throughout your stay.
This arcade is HUGE, and is a great place to spend a rainy afternoon. It's also quite close to the Contempo Cafe, so if you need to grab a bit and Junior wants to head to the arcade, it isn't so far away that you can't have him check in once in a while.
Visit the arcade image gallery below for more photos!