Contemporary Resort Grand Canyon Concourse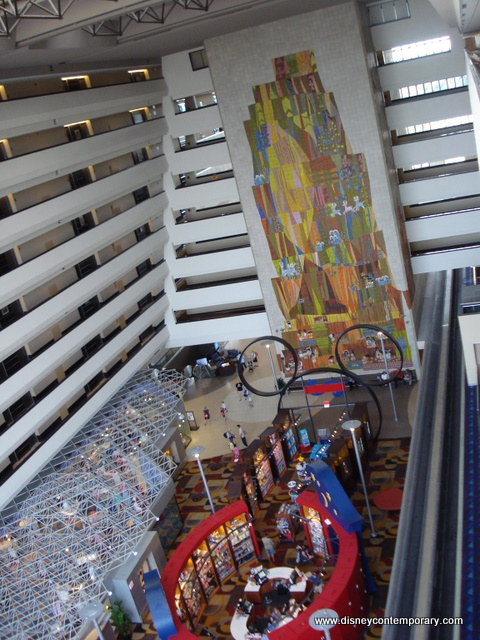 Grand Canyon Concourse.
The Grand Canyon Concourse at the Contemporary Resort is a hub of activity for resort guests. The main hall is located on the 4th floor and has seen many a change over the years.
It's been updated with new tile and carpeting and now includes the following:
Dining
-Chef Mickey's
-Contempo Cafe
-Outer Rim Lounge
Shopping and Entertainment
-Fantasia Gift Shop
-Game Station Arcade
The Grand Canyon Concourse also houses the resort's monorail station, and a beautiful several-story mural done by Disney artist Mary Blair.
What's your favorite part of the Grand Canyon Concourse? Leave a comment below.
Do you love Disney's Contemporary Resort? Join fellow fans over on our facebook page and follow us on our twitter feed @DisneyHotelsFan!